We provide an accurate report of a child's knowledge, skills and abilities in math, reading and critical thinking. Our non-clinical academic assessments give you a baseline of your child's academic strengths and opportunities for improvement. We offer a wide range of services including of verbal and nonverbal concepts including reading, listening skills, math, logic and reasoning abilities.
Ms. Lemi - Voted the 2018 BestTtutor (tutors.com)
Founder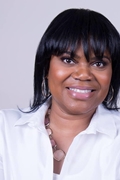 Lemi-Ola Erinkitola is an award winning educator, author and parenting coach, with experience in brain training strategies and innovating techniques for building critical thinking skills in children from 18 months to 13 years old. She engages children in powerful, transformative learning experiences rooted in evidence-based critical thinking strategies. She possesses a unique gift that enables her to unlock a child's educational challenges while discovering his/her hidden potential.
Westloop - Roosevelt Library - 2nd floor
1101 W. Taylor Street, 60607, Chicago
| | |
| --- | --- |
| Saturday | 11:00am - 3:00pm |
Downtown - Harold Washington Library
400 S State St,, Chicago, IL 60605
Far South Woodson Regional Library
9525 S Halsted St,, Chicago
Southloop - IIT Tower - 6th Floor
10 W 35th Street, Chicago
1805 S. Loomis Street, IL 60608, Chicago